LGEAN Webinars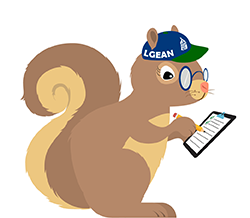 Equity-Centered Local Climate Action Planning
Date: May 26, 2022
Time: 1:00PM-2:00PM ET
Register
Cities, towns, and metroregions across the United States and around the globe are developing or updating climate action plans. In recent years, the focus has shifted among mitigation, adaptation, and sustainability goals. But best practices now integrate equity: recognizing that frontline populations, including historically marginalized communities, often experience the worst impacts from climate change impacts while also not sharing in the benefits from transitioning to a low-carbon economy. These populations include Black, Indigenous, and People of Color (BIPOC), the elderly, children, physically and mentally disabled individuals, people experiencing homelessness, pregnant women, and immigrants. Local leaders are increasingly aware that many disparate impacts of climate change reflect the results of systemic discrimination, and they are exploring methods of integrating equity into climate planning while also taking advantage of opportunities to simultaneously address these longstanding disparities. This panel of experts will discuss best practices in taking an equity-centered approach to local climate action planning, from meaningful and inclusive stakeholder engagement at the earliest stages through prioritizing bold yet achievable strategies, to implementation and ensuring accountability to all impacted communities.
Panelists:
Cynthia R. Harris, Deputy Director of the Center for State, Tribal, and Local Environmental Programs, Environmental Law Institute, Moderator

Darbi Berry, Director of Climate and Environmental Programs, San Diego Regional Climate Collaborative

Matt Gray, Former Chief of Sustainability, City of Cleveland, Ohio; Current Senior VP of Program, Student Conservation Association

Jennifer Li, Staff Attorney and Adjunct Professor, Harrison Institute for Public Law, Georgetown University Law Center

Luis Martinez, Youth for Environmental Justice Alumni and Climate Adaptation and Resilience Enhancement (CARE) Lead Intern, Communities for a Better Environment


---
Toxics in the Community: Toxics Release Inventory (TRI) for Local and Tribal Governments
Date:
Time:
Register
The Emergency Planning and Community Right to Know Act (EPCRA) created the Toxics Release Inventory (TRI) to inform the public about potentially hazardous materials in their communities. In fact, two out of every three Americans live within three miles of facilities subject to the TRI, which covers over 800 individual chemicals and chemical categories. These substances often originate from manufacturing, mining, and hazardous waste management sites and are known to cause significant adverse harm to the environment and human health. Local governments use TRI data in many ways, from supporting emergency planning to informing siting and permitting decisions and aiding "fence-line" communities at risk of potential exposure. Local and tribal government owned- and operated facilities, such as waste management and locally owned utilities, may also be subject to TRI reporting requirements, and governments officials need to be informed about their obligations. Join the Local Government Environmental Assistance Network (LGEAN), the Environmental Law Institute (ELI), and EPA to learn more about how local and tribal governments can best use the TRI to help protect community members' health and welfare. EPA experts will provide an overview of the TRI, explaining which local and tribal government facilities may be subject to reporting requirements and how officials can use the TRI and other EPA tools to respond to community concerns and trace chemical releases back to their sources.
Panelists:
Cynthia R. Harris, Deputy Director of the Center for State, Tribal, and Local Environmental Programs, Environmental Law Institute, Moderator

Caitlin Briere, Senior Analyst, Office of Chemical Safety and Pollution Prevention, Environmental Protection Agency

Sarah Swenson, Communications Specialist, Office of Chemical Safety and Pollution Prevention, Environmental Protection Agency

Steve Witkin, Specialist – TRI Explorer, Office of Chemical Safety and Pollution Prevention, Environmental Protection Agency


---
Small Community Drinking Water Systems Financing Workshop
Operators of the close to 50,000 community water systems across the U.S. are dedicated to ensuring nearly 312 million Americans have access to clean and safe drinking water. But maintaining compliance with stringent drinking water standards requires costly infrastructure investments, often a challenge especially for the small and very community water systems that make up approximately 80 percent of community water systems. In 2020, nearly 1,800 of the United States' small and very small community drinking water systems were found to be in significant noncompliance with the Safe Drinking Water Act. This LGEAN & ELI co-sponsored workshop provides local officials, water utility managers and other decision-makers with innovative approaches to planning, funding and financing, specifically for small water systems. In the first module of this session, experts from the Environmental Protection Agency discuss approaches to funding and finance that facilitate compliance and management to protect the environment and public health. This module provides participants with information on planning and use of new and existing federal funding sources – covering options from state revolving funds to the American Rescue Plan Act. In the second module, specialists from the Environmental Finance Center at the University of North Carolina at Chapel Hill demonstrate how local communities can use asset management and capital planning, rate setting and other strategies and tools to achieve sustainable financing. EPA experts also provide a live demonstration of their Water Finance Clearing House, an online, interactive database with water financing resources including funding opportunities and guidance documents.
Panelists:
Cassandra Rice, Attorney Advisor, Office of Enforcement Compliance Assurance, U.S. Environmental Protection Agency

Tara Johnson, Environmental Protection Specialist, Office of Wastewater Management, U.S. Environmental Protection Agency

Alison Flenniken, Environmental Protection Specialist, Office of Groundwater and Drinking Water, U.S. Environmental Protection Agency

Elsemarie Mullins, Project Director, Environmental Finance Center, University of North Carolina

Stephen Lapp, Project Director, Environmental Finance Center, University of North Carolina


---
Spill Prevention, Control and Countermeasure (SPCC) Rule 101 for Local and Tribal Governments
While oil discharges often elicit memories of the Deepwater Horizon oilrig explosion and oil tankers like the Exxon Valdez running aground, many oil discharges in fact originate with non-transportation, onshore facilities. These onshore non-transportation related facilities include but are not limited to, oil storage terminals, bulk plants, refineries oil production/exploration operations and facilities that are end users of oil. This includes facilities owned and operated by local and tribal governments. Oil discharges can originate with any facility where oil is stored, such as tribal or local government fueling areas for motor pools, police and fire stations, water treatment plants, sewage treatment plants, road maintenance facilities, sewer pump stations, and emergency generators. The Spill Prevention, Control, and Countermeasure (SPCC) Rule, promulgated under the Federal Water Pollution Control Act or Clean Water Act (CWA), aims to prevent oil discharges from reaching navigable waters or adjoining shorelines. The SPCC Rule requires facilities that reach certain threshold storage requirements to develop and implement SPCC plans, among meeting other obligations. By complying with the SPCC Rule, local and tribal governments can help avoid oil discharges that can ultimately harm inland and coastal waters. Local and tribal environmental agencies are also key to monitoring private facilities for SPCC noncompliance in order to prevent the devastating consequences an oil discharge can have for both natural resources and affected communities.
Additional Resources:
https://www.epa.gov/oil-spills-prevention-and-preparedness-regulations
Panelists:
Cynthia R. Harris, Deputy Director, Center for State, Tribal, and Local Environmental Programs, Environmental Law Institute, Moderator

Mark Howard, Oil Spill Prevention Program Manager and Senior SPCC Advisor, U.S. EPA

Kelly Brantner, Attorney, Office of Enforcement and Compliance Assurance, U.S. EPA

John Kosco, Environmental Engineer, Office of Compliance, Water Branch, U.S. EPA


---
Clean Air Act Regulations for Natural Disaster Management
Natural disasters can have catastrophic impacts on community air quality, even after the initial event has passed. Destruction from hurricanes, earthquakes, and wildfires can release massive quantities of air pollutants, including particulate matter. Recent major blazes in California spurred serious concerns about asbestos and other toxins released by the wildfires. 2017's Hurricane Harvey triggered the release of an estimated 5.7 million pounds of hazardous chemicals, including benzene and volatile organic compounds. Critically, local and tribal governments themselves may be the source of contaminants, such as through the use of incinerators to clean up debris.

Join our panel of experts from the U.S. Environmental Protection Agency as they guide local and tribal governments on federal requirements that may be triggered during post-disaster recovery. Panelists will discuss compliance obligations focused on managing asbestos, use of emergency engines, and destruction of disaster debris through incineration, and share other resources to guide post-disaster recovery.
Additional Resources:
lgean_clean_air_act_regulations_webinar.pdf
Panelists:
Cynthia R. Harris, Director, Tribal Programs; Deputy Director, Center for State, Tribal, and Local Environmental Programming; and Staff Attorney, Environmental Law Institute, Moderator

Sara Ayres, Mechanical Engineer, U.S. Environmental Protection Agency, Office of Enforcement and Compliance Assurance, Office of Compliance

John Cox, Physical Scientist, U.S. Environmental Protection Agency, Office of Enforcement and Compliance Assurance, Office of Compliance

Marcia Mia, Chemical Engineer, U.S. Environmental Protection Agency, Office of Enforcement and Compliance Assurance, Office of Compliance


---