Outdoor Air
Issue Summary
U.S. EPA
States
Organizations/Non-Government Programs
Publications
Databases and Tools
---
Issue Summary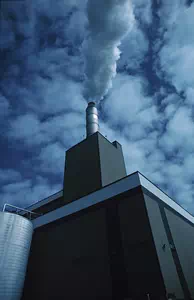 Clean Air Act Overview
The Clean Air Act (CAA) is the federal law passed in 1970, and last amended in 1990, which forms the basis for the national air pollution control effort to protect the nation's air and the public's health. The CAA consists of six sections, known as Titles, which direct EPA to establish national standards for ambient air (i.e., outdoor air) quality and for EPA and the States to implement, maintain, and enforce these standards through a variety of mechanisms. These titles are discussed below. Under the CAA, many industrial facilities and some local government operations (e.g., solid waste incinerators) are required to obtain air permits. Additionally, state and in some cases local governments oversee, manage, and enforce many of the requirements of the CAA.
Pursuant to Title I of the CAA, EPA established National Ambient Air Quality Standards (NAAQS) to limit levels of criteria pollutants:
carbon monoxide (CO),

oxides of nitrogen (NOx),
ground-level ozone (O3),

lead (Pb),

sulfur dioxide (SO2), and

particulate matter (PM).
For each criteria pollutant, EPA establishes primary and secondary NAAQS. The primary standard establishes a level of the pollutant in the ambient air that will allow for the protection of human health. The secondary standard is established to prevent environmental and property damage.
EPA has the authority to formally designate areas as attainment or non-attainment areas. The EPA uses the NAAQS to evaluate an area's attainment status. If the level of a pollutant is below the NAAQS, the area will be designated attainment for that pollutant. However, if the pollution limits are exceeded for several consecutive years, the EPA will designate an area as non-attainment. The area will subsequently be subject to more stringent regulatory requirements. [Use EPA's AirData System to check on an area's status.]
Areas can be in attainment for some pollutants, while designated as non-attainment for others. Some areas are designated as "maintenance" areas. These are regions that were initially designated as non-attainment or unclassifiable and have since attained compliance with the NAAQS.
New Source Performance Standards (NSPSs). Title I also authorizes EPA to establish New Source Performance Standards (NSPSs), which are nationally uniform emission standards for new stationary sources falling within particular industrial categories. NSPSs are based on the pollution control technology available to that category of industrial source. Municipal waste combustors or sewage sludge incinerators may be subject to these standards.
National Emission Standards for Hazardous Air Pollutants (NESHAPs). Under Title I, EPA establishes and enforces National Emission Standards for Hazardous Air Pollutants (NESHAPs), nationally uniform standards oriented towards controlling particular hazardous air pollutants (HAPs). Title I, section 112(c) of the CAA further directed EPA to develop a list of sources that emit any of 189 HAPs, and to develop regulations for these categories of sources. To date EPA has listed 174 categories and developed a schedule for the establishment of emission standards. The emission standards will be developed for both new and existing sources based on "maximum achievable control technology" (MACT). The MACT is defined as the control technology achieving the maximum degree of reduction in the emission of the HAPs, taking into account cost and other factors. Unless a local government operates a treatment storage and disposal facility or stores significant quantities of organic chemicals, it is not likely to be subject to the NESHAPs requirements.
Mobile Sources. Title II of the CAA pertains to mobile sources, such as cars, trucks, buses, and planes. Reformulated gasoline, automobile pollution control devices, and vapor recovery nozzles on gas pumps are a few of the mechanisms EPA uses to regulate mobile air emission sources. Local governments may be subject to these standards if they operate vehicles or large fleets of vehicles, or conduct fueling operations.
Sulfur Dioxide/Nitrous Oxide Emissions. Title IV of the CAA establishes a sulfur dioxide nitrous oxide emissions program designed to reduce the formation of acid rain. Reduction of sulfur dioxide releases will be obtained by granting to certain sources limited emissions allowances, which, beginning in 1995, will be set below previous levels of sulfur dioxide releases. Local governments that operate municipal waste combustors, sewage sludge incinerators, or large boilers generators may be subject to these requirements.
Major Source Permit Program. Title V of the CAA of 1990 created a permit program for all "major sources" (and certain other sources) regulated under the CAA. One purpose of the operating permit is to include in a single document all air emissions requirements that apply to a given facility. States are developing the permit programs in accordance with guidance and regulations from EPA. Once a State program is approved by EPA, permits will be issued and monitored by that State.
Stratospheric Ozone Protection. Title VI of the CAA is intended to protect stratospheric ozone by phasing out the manufacture of ozone-depleting chemicals and restrict their use and distribution. Production of Class I substances, including 15 kinds of chlorofluorocarbons (CFCs) and chloroform, were phased out (except for essential uses) in 1996. Local governments that conduct vehicle or building air conditioner maintenance and repair are subject to these requirements.
Risk Management Planning. Local governments conduct activities that contribute to air pollution. Activities such as vehicle use and fueling, chemical storage and boiler operations are common to many of the operations of local government. Vehicle use contributes to ground level ozone and smog. Fueling operations may emit volatile organic compounds (VOCs). Chemical storage has the potential to emit hazardous air pollutants. Local governments may conduct these and other activities as part of their operations. These activities may be regulated under the Clean Air Act. The following table presents the various local government operations that may be subject to Clean Air Act requirements.
Local Government Operations and Clean Air Act Requirements

Operations

Title I

Title II (Mobile Sources)

Title III

Title IV

(Acid Rain)

Title V (Operating Permits)

Title VI

(Strat. Ozone)

NAAQS

NSPS

NESHAPS

PSD

RMP

New construction of roads, bridges, tunnels

X

Maintenance and renovation of roads, bridges, and tunnels

X

Traffic management

X

New construction of buildings

X

Maintenance and repair of buildings

X

X

Demolition of buildings

X

X

X

X

X

Pesticide storage

X

Spill/release response of pesticides

X

Fire response/suppression (halons, solvents)

X

X

Emergency planning

X

Hazardous chemical inventory

X

Hazardous materials response

Emissions from photoprocessing chemicals

Lead dust releases

X

Solid waste collection

X

Landfill operation

X

X

X

X

Composting

X

Municipal waste combustion

X

X

X

X

Chemical storage/hazardous materials management at wastewater treatment operations

X

Flaring

Emissions from biosolids incinerators

X

Chemical storage/hazardous materials management at water treatment operations

X

Storage tank maintenance

Vehicle painting

Repairing air conditioners

X

Repairing exhaust systems

Washing vehicle parts

Fuel dispensing
Clean Air Act Roles and Responsibilities
The Clean Air Act is a federal law covering the entire country. However, states and local governments do a lot of the work to meet the Act's requirements. For example, representatives from state or local agencies work with companies to reduce air pollution. They also review and approve permit applications for industries or chemical processes.
State Implementation Plans (SIPs). States are required to submit a "plan" to EPA in order to describe how the CAA will be implemented in that state. The plan is called the State Implementation Plan (SIP), and it is a collection of the regulations that sets forth basic strategies for implementation, maintenance, and enforcement of NAAQS.
SIPs are required to include schedules and timetables for compliance with the CAA. In addition, the states must involve the public, through public hearings and opportunities to comment, in the development of each SIP. The following are examples of what may be included in a state's SIP:
Air monitoring system requirements

Fee schedules for Title V operating permits

Enforcement procedures

Emissions limitations

Controls on interstate air quality
A state's SIP is an ongoing blueprint for dealing with the CAA and is frequently amended to comply with the 1990 CAA amendments. EPA must approve each SIP revision, and if EPA does not approve a SIP revision, it can take over enforcing that particular provision in that state.
EPA's Role. Under the Clean Air Act, EPA sets limits on certain air pollutants, including setting limits on how much can be in the air anywhere in the United States. This helps to ensure basic health and environmental protection from air pollution for all Americans. The Clean Air Act also gives EPA the authority to limit emissions of air pollutants coming from sources like chemical plants, utilities, and steel mills. Individual states may have stronger air pollution laws, but they may not have weaker pollution limits than those set by EPA.
EPA must approve state and local agency plans for reducing air pollution. If a plan does not meet the necessary requirements, EPA can issue sanctions against the state and, if necessary, take over enforcing the Clean Air Act in that area.
EPA assists state, tribal, and local agencies by providing research, expert studies, engineering designs, and funding to support clean air progress. Since 1970, Congress and the EPA have provided several billion dollars to the states, local agencies, and tribal nations to accomplish this.
State and Local Governments' Role. It makes sense for state and local air pollution agencies to take the lead in carrying out the Clean Air Act. They are able to develop solutions for pollution problems that require special understanding of local industries, geography, housing, and travel patterns, as well as other factors.
State, local, and tribal governments also monitor air quality, inspect facilities under their jurisdictions and enforce Clean Air Act regulations.
States have to develop State Implementation Plans (SIPs) that outline how each state will control air pollution under the Clean Air Act. A SIP is a collection of the regulations, programs and policies that a state will use to clean up polluted areas. The states must involve the public and industries through hearings and opportunities to comment on the development of each state plan.
U.S. EPA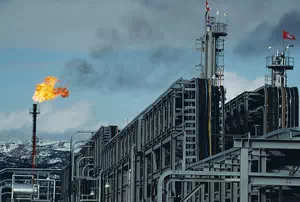 EPA Office of Air and Radiation. The Office of Air and Radiation (OAR) develops national programs, technical policies, and regulations for controlling air pollution and radiation exposure.
Integrated Urban Air Toxics Strategy. The air toxics strategy is a framework for addressing air toxics emissions in urban areas.
EPA Air Pollution Regulations:
Air Pollution State Resource Locator. This locator provides links to state and local air pollution agencies and regulations along with points of contact.
Organizations/Non-Government Programs
Air and Waste Management Association. The Air & Waste Management Association (A&WMA) is a nonprofit, nonpartisan professional organization that enhances knowledge and expertise by providing a neutral forum for information exchange, professional development, networking opportunities, public education, and outreach to more than 8000 environmental professionals in 65 countries.
Citizen Science Programs at Environmental Agencies Series. Compilation of 15 case studies of agency programs that actively involve the public to complement official action and to establish a collaborative role in protecting the environment. Highlights successful methods of data collection and how they have been used by various agencies in air and water programs. (Environmental Law Institute)
Office of Air and Radiation Publications.
State and Local Transportation Resources. This Web site provides useful information, tools, and links to resources that identify emission reduction strategies, national policies, regulations, incentive-based programs, funding sources, calculators, and other types of assistance to help states and local areas achieve their air quality and transportation objectives.
Technical Air Pollution Resources.