Wastewater
Issue Summary
U.S. EPA
States
Organizations/Non-Government Programs
Publications
Databases and Tools
---
Under Clean Water Act (CWA) regulations, local governments are responsible for designing, planning, constructing, financing, operating and maintaining wastewater treatment facilities, and the conveyance systems, known as publicly owned treatment works (POTWs). POTWs collect wastewater from homes, commercial buildings, and industrial facilities and transport it via a series of pipes, known as a collection system, to the treatment plant. Here, the POTW removes harmful organisms and other contaminants from the sewage so it can be discharged safely into the receiving stream. Generally, POTWs are designed to treat domestic sewage only. However, POTWs also receive wastewater from industrial (non-domestic) users. The General Pretreatment Regulations establish responsibilities of Federal, State, and local government, industry and the public to implement Pretreatment Standards to control pollutants from the industrial users which may pass through or interfere with POTW treatment processes or which may contaminate sewage sludge.
Wastewater collection and treatment activities may also include laboratory operations, biosolids management and disposal, chemical storage/hazardous materials management, and vehicle/equipment management.
Guidance Memorandum. Provides guidance to the regulated community and permitting authorities on the impact of the Supreme Court's decision of County of Maui v. Hawaii Wildlife Fund on CWA Section 402 National Pollutant Discharge Elimination System (NPDES) permit program. Outlines seven non-exclusive factors to evaluate whether a point source pollutant discharge that travels through groundwater can be treated as the equivalent of a direct discharge to Waters of the United States in the context of the existing NPDES framework.
Memorandum on Interim Strategy for Per- and Polyfluoroalkyl Substances (PFAS) in Federally Issued NPDES Permits. Recommended actions for implementing EPA's interim PFAS strategy. Listed actions focus on adapting NPDES permitting practices to increase monitoring for PFAS in NPDES permitted facilities. Additionally, details EPA's future plans to promulgate information-sharing on PFAS monitoring between facilities.
CWA Analytical Methods for PFAS. Information on EPA's development of novel analytical methods to test for PFAS in wastewater, groundwater and surface water.
EPA's Office of Wastewater Management (OWM). OWM oversees a range of programs contributing to the well-being of the nation's waters and watersheds. OWM focuses on control of water that is collected in discrete conveyances (also called point sources), including pipes, ditches, and sanitary or storm sewers. OWM is also home to the Clean Water State Revolving Fund, the largest water quality funding source, focused on funding wastewater treatment systems, nonpoint source projects and estuary protection.
Municipal Technologies. The Agency provides both direct and indirect assistance in the area of municipal wastewater treatment technologies. Direct assistance includes one-on-one discussions about design, operation and maintenance of systems, and the identification and solution of problems.
For regulations pertaining to pretreatment programs, go to: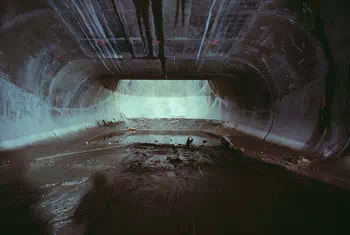 Federal Funding for Utilities - Water/Wastewater - in National Disasters (Fed FUNDS). The purpose of Fed FUNDS is to provide tailored information to water and wastewater utilities about applicable federal disaster funding programs. The Fed FUNDS Web pages address national-level disasters, but could also apply to large-scale and even local disasters that result in service interruptions and significant damage to the critical water/wastewater infrastructure.
National Environmental Training Center for Small Communities (NETCSC). Through U.S. Environmental Protection Agency (EPA) funding, NETCSC assisted small communities with training materials, information, and referral services in the areas of wastewater and drinking water. Through the efforts of technical assistance providers and trainers the program benefits local decision-makers, operations personnel, regulatory officials, environmental consultants, and others by aiding their efforts to improve the public health and water utilities management of their communities. NETCSC's training materials and products are currently available.
Small and Rural Wastewater Systems. EPA portal including links to funding sources, technical assistance, online tools, virtual trainings and other resources targeted at small wastewater systems. Includes specific guidance and funding opportunities for Tribal wastewater systems.
State Regulations Resource Locator. Find environmental regulations, link to state agencies, retrieve agency news, and download sector-specific resources.
Organizations/Non-Government Programs
The Water Environment Federation. The Water Environment Federation (WEF) is an international not-for-profit educational and technical organization of over 40,000 water experts.
Making Water a Career of Choice: Water Workforce Case Studies. Includes nine case studies of communities in the U.S. and their unique initiatives to improve recruitment and retention of water and wastewater professionals. Strategies explained include increased outreach to youths and minority communities and development of leadership training programs.
Pipeline to a Sustainable Workforce: Decentralized/Onsite Wastewater Occupations. Report providing information on occupational characteristics, growth projections and basic education and training requirements for professionals working in the decentralized wastewater sector.
It's Hot and Getting Hotter: A Report for Utilities on Heat Impacts. Projects heat impacts on utility personnel and assets through the year 2070 and provides adaptation procedures to reduce heat-related harm to outside utility workers and infrastructure including HVAC systems, water treatment plants, pumps and motors.
Rural and Small Systems Guidebook to Sustainable Water and Wastewater Utility Management. Walks small system operators through good practices in ten key areas of sustainable system management (Product Quality, Customer Satisfaction, Employee & Leadership Development, Operational Optimization, Financial Viability, Infrastructure Stability, Operational Resiliency, Community Sustainability & Economic Development, Water Resource Adequacy, and Stakeholder Understanding & Support). Provides further guidance on conducting system assessments and identifying priority areas for improvement. Information on conducting workshops and trainings on this manual are available in EPA's companion publication, "Workshop in a Box: Sustainable Management of Rural and Small Water and Wastewater Systems Workshops."
Making the Right Choices for Your Utility: Using Sustainability Criteria for Water Infrastructure Decision Making. Provides water and wastewater utilities with a six-step process to compare and choose between competing infrastructure alternatives. The process highlights considerations, including the creation of sustainability and performance goals and the determination of common and relevant evaluation criteria, to ensure a municipality's selected infrastructure will meet its regulatory requirements.
Camden County Municipal Utilities Authority: A Wet Weather Case Study of Incorporating Community Interests into Effective Infrastructure Decision-Making. This method was pilot tested in Camden County, New Jersey. The results, including how this process integrated greater community stakeholder involvement, long-term sustainability considerations and cost effectiveness, are described in this case study.
EPA Case Studies on Implementing Low-Cost Modifications to Improve Nutrient Reduction at Wastewater Treatment Plants. Provides empirical data and relays the experiences of non-advanced wastewater treatment plants that have improved their nutrient reduction capabilities with low-cost techniques and no costly infrastructure upgrades.
EPA Water Enforcement Policy, Guidance and Publications. Comprehensive collection of EPA published documents regarding enforcement of the Clean Water Act and Safe Drinking Water Act, organized by statute and including information on penalty policies.
Local Limits Development Guidance. The Office of Wastewater Management of the U.S. Environmental Protection Agency's (EPA's) Office of Water prepared this guidance document to assist municipalities that own or operate publicly owned treatment works (POTWs) in developing and implementing local pretreatment programs.
Wastewater Technology Clearinghouse. Information-sharing platform focused on cost-effectiveness and performance, separated into databases on centralized and decentralized treatment systems. Provides reports, case studies and webinars.