---
Issue Summary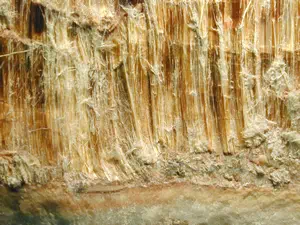 Asbestos is a mineral-based substance commonly found in older building materials; it was commonly used to insulate buildings and make them fire resistant. Most buildings constructed before 1973 have some asbestos-containing materials. It may also be found in some new building materials. Common materials containing asbestos include drywall, pipe insulation and joint compounds.
Asbestos is extensively regulated, and its removal must be performed by licensed and trained professionals. Inhaling asbestos can pose significant health hazards, especially when workers are exposed to asbestos-containing materials during routine facility maintenance or when conducting renovation and demolition projects. If inhaled, asbestos accumulates in the lungs, creating scar tissue. This condition not only affects breathing; it can also lead to a type of lung cancer called mesothelioma, which is almost always fatal by the time it is diagnosed.
Asbestos presents a significant concern for local government. Local governments must comply with federal regulations on the buildings that they lease or own. These buildings can include schools, day cares, recreation centers, public housing and office buildings where city employees work. Specific regulations apply to schools. Local governments may also need to comply with Superfund regulations for sites that contain asbestos.
U.S. EPA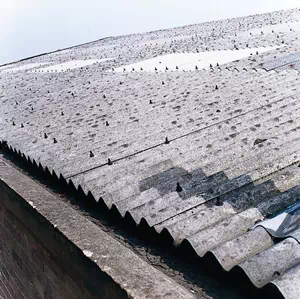 Model Accreditation Plan
EPA's Model Accreditation Plan (MAP), authorized by the Asbestos Hazard Emergency Response Act (AHERA), part of the Toxic Substances Control Act (TSCA), requires that asbestos professionals be trained when conducting asbestos inspections in buildings and carrying out response actions (actions meant to protect human health and the environment from asbestos) in schools and in public and commercial buildings. Public and commercial buildings include any government-owned buildings, such as hospitals, museums, office buildings and public housing (except for residential buildings with fewer than 10 units). States must create plans that are at least as stringent as the MAP regulations. States can either offer training directly or approve other entities to offer training. The MAP regulations establish minimum training requirements for workers, contractors/supervisors, inspectors, management planners and project designers. Asbestos professionals must also take an annual refresher training beyond the initial program, but this training can be online, if states approve the online courses.
NESHAP Regulated Asbestos Materials Guidance
The National Emission Standards for Hazardous Air Pollutants (NESHAP) regulations under the Clean Air Act (CAA) specify work practices that must be conducted during demolitions and renovations of structures, buildings or groups of structures and buildings (except residential buildings with fewer than five units). This includes buildings owned by local governments. 
Before a building is demolished or renovated, workers must perform a thorough inspection of the area where the demolition or renovation operation will be carried out. Demolition is the wrecking or removal of any load-supporting structural member of a facility, including intentional burning, whereas renovation is the alteration of a facility or facility component in any way not including demolition.
Required work practices include removing all asbestos-containing material (defined as materials with a composition of more than 1% asbestos) that are or could become friable (defined as material that can be crumbled, pulverized or reduced to powder when dry) and adequately wetting all regulated asbestos-containing materials. Workers must seal material in leak tight containers and dispose of the asbestos-containing waste material as expediently as practicable. Owners or operators of buildings must also notify appropriate state agencies before carrying out all demolitions and renovations if the building contains a threshold amount of regulated asbestos-containing material. Inquiries on how the rule applies to a specific activity should be directed to the EPA Regional office. EPA also has an applicability determination index that highlights previous renovation actions that were subject to NESHAP. This website lists EPA's past determinations on whether regulations applied to specific situations.
NESHAP regulations do not contain provisions for catastrophic natural disasters involving asbestos. EPA published guidance in 2009 that outlines response and cleanup duties for emergency situations that involve asbestos. Under catastrophic disaster situations, owners are still required to follow NESHAP regulations before demolition or renovation, although disasters may allow expedited notice procedures. Emergency provisions may allow notice to be given 24 hours in advance of demolition or renovation rather than 10 working days.
Asbestos in Schools
Schools must comply with regulations authorized by the 1986 Asbestos Hazard Emergency Response Act (AHERA), as amended by the 1990 Asbestos School Hazard Abatement Reauthorization Act (ASHARA). AHERA and its regulations require public school districts and non-profit schools (including charter schools and religiously affiliated schools) to inspect their school facilities for asbestos-containing building material, prepare management plans and take action to prevent or reduce asbestos hazards. Schools must comply with requirements to give notice to parents, teachers and employee organizations and they must designate a contact person responsible for ensuring requirements are properly implemented. Personnel working on asbestos activities in schools must be trained and accredited in accordance with MAP. Custodial staff must also be trained in asbestos-awareness. If removal of asbestos is warranted, or a school building will be demolished, the school must comply with NESHAP.
Asbestos at Superfund Sites
Asbestos at Superfund sites is regulated under the Comprehensive Environmental Response, Compensation and Liability Act (CERCLA). Regulation of asbestos that is naturally occurring is limited under CERCLA; EPA will review site specific conditions and determine on a case-by-case basis if CERCLA actions are appropriate. In most cases, removal of asbestos-containing building materials is regulated under NESHAP. But some sites contain asbestos from past industrial operations or from improper waste disposal that qualify for CERCLA regulation. For these sites, the asbestos contamination may be addressed under removal or remedial programs set forth under Superfund/CERCLA regulations. If the composition of material is more than 1% asbestos, EPA will initiate response actions. For materials that contain less than 1% asbestos, EPA will act based on risk-levels on a case-by-case basis.
Asbestos is also regulated by the Occupational Safety and Health Administration (OSHA) as a health hazard for workers. OSHA promulgated asbestos regulations to limit exposure to workers in various industries. Regulated employers (those in general industry, maritime and construction) must reduce the risk of asbestos exposure to workers. These employers must conduct personal monitoring to assess risk, provide hazard awareness training, establish regulated areas, control certain work practices (such as installing barriers over openings to the work area) and institute engineering controls to reduce airborne levels of the substance (such as via HVAC systems). OSHA further requires employers to use administrative controls, such as limiting workers' exposure time and providing showers, and provide personal protective equipment. Medical monitoring of workers is required when legal limits and exposure times are exceeded. There are specific standards for each of the three industries.
Generally, OSHA regulations do not create protections for state and local government employees. However, EPA's Worker Protection Rule extends the OSHA standards for construction to state and local employees undertaking construction work (defined as any construction work that would trigger OSHA standards if performed by a private actor), as well as custodial work and automotive brake and clutch repair work. States can implement their own workplace safety program if they receive an exemption from EPA, and if the plan is at least as stringent as in OSHA regulations.
Asbestos State Resource Locator. State level asbestos information including state primary asbestos program pages, contacts and other resources.
Common Questions on the Asbestos NESHAP. Answers questions raised in recent years by demolition and renovation contractors. Most responses relate to how a demolition or renovation contractor or building owner can best comply with the regulation. The responses assume that the questioner has a basic understanding of the Asbestos NESHAP and demolition and renovation practices. A brief glossary of terms is also included at the bottom of the web page.
EPA Guidance on How to Develop and Maintain a Building's Asbestos Operation and Maintenance Program. Resources for building owners and managers. It is important to note that separate regulations apply to schools, which are beyond the scope of this guide. 
EPA Framework for Investigating Asbestos-Contaminated Superfund Sites. Technical guide on how to investigate and characterize risks from asbestos contaminated Superfund sites. This document is designed to provide information regarding best scientific practices to test asbestos containing materials, to determine if they are harmful to humans and how to characterize the risk.
OSHA Compiled Resources on Health Hazards Associated with Asbestos. Compilation of studies and fact sheets about the potential health impacts of being exposed to asbestos.
OSHA Compiled Resources on Evaluating and Controlling Asbestos Exposure. List of regulations and resources to help with compliance with workplace asbestos exposure regulations. The site compiles legal responsibilities and connects businesses/managers with resources to comply. For example, the list includes laboratories that will accept samples, as well as best practices for controlling exposure in regulated industries. 
Presentation from EPA about Municipal Demolitions. EPA Region 5 created a PowerPoint to help municipal governments understand regulatory duties associated with asbestos when undertaking demolition of abandoned homes.