Energy Star
Issue Summary
U.S. EPA
States
Publications
Databases and Tools
Financial Assistance

---
Issue Summary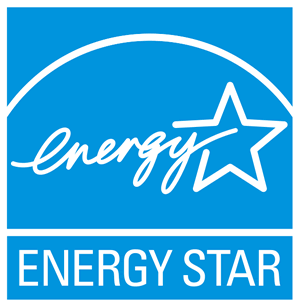 ENERGY STAR is a joint program of the U.S. Environmental Protection Agency and the U.S. Department of Energy helping us all save money and protect the environment through energy efficient products and practices.
Government agencies spend more than $10 billion a year on energy to provide public services and meet constituent needs - while grappling with tightening budgets. Energy use in commercial buildings and industrial facilities is responsible for more than 50 percent of U.S. carbon dioxide emissions. Therefore, it is imperative that any local government looking to reduce greenhouse gas emissions pay special attention to its own buildings and the buildings in its community.
ENERGT STAR provides an opportunity to reduce these emissions because as much as 30 percent of the energy consumed in commercial buildings is often used unnecessarily or inefficiently. Through ENERGY STAR, the EPA provides local governments a proven energy management strategy and no-cost tools to save energy and money, as well as demonstrate your environmental leadership.
Local and state governments, as well as federal agencies, that partner with EPA and take the ENERGY STAR Challenge demonstrate their commitment to taxpayers as well as the environment.
ENERGY STAR Partners. Locate local government ENERGY STAR partners by state.
ENERGY STAR Publications. All publications are offered free of charge.
ENERGY STAR Webcasts. ENERGY STAR offers free online training to help you improve the energy performance of your organization.
Commercial Building Design Tools. This site provides information about commercial buildings to help building owners make informed decisions about energy efficiency during the design process.
Tools Available to Help Employees Save Energy and Money. EPA has launched two new resources on the Bring Your Green to Work website to help every member of an organization play a role in saving energy and fighting climate change.
Guidelines for Energy Management. These guidelines for energy management can assist your organization in improving its energy and financial performance while distinguishing your organization as an environmental leader.
Database of State Incentives for Renewable Energy. Contains financial and regulatory incentives available from each of the 50 states designed to promote the application of renewable energy technologies.
<EIA State Energy Profile. Provides state energy statistics at a glance, including consumption and prices for petroleum, natural gas, coal, electricity, and nuclear power.
Portfolio Manager. Measure and track energy and water use in all existing buildings.
Target Finder. Use this resource to set energy use targets and rate energy design intent for new buildings.
State Energy Program. Provides funding to states to design and carry out their own energy efficiency and renewable energy programs.
<Department of Energy Financial Opportunities. Access resources and information about financial assistance for the development and demonstration of renewable energy and energy efficiency technologies available through the Office of Energy Efficiency and Renewable Energy (EERE). EERE works with business, industry, universities, and other organizations to increase the use of renewable energy and energy efficiency technologies.
Weatherization Assistance Program. Provides information on grant money available to states, which states can, in turn, award to local agencies to perform weatherization services