Adaptation and Resilience
Issue Summary
U.S. EPA
Other Federal Agencies/Programs
Organizations/Non-government Programs
Databases and Tools
Publications
Multimedia
Financing
---
Issue Summary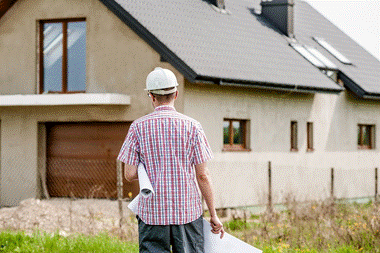 Localities around the world are facing the impacts of climate change today. Experts predict that continued shifts in the global climate will result in widespread adverse effects, including sea level rise, flooding, coastal erosion, drought, heat waves, wildfires and more frequent and severe extreme weather events. Adaptation and resilience refer to the adjustments that decision-makers can implement to stave off or minimize the damages of these impacts.
Local governments can actively assess their communities' vulnerability to climate change and begin to develop programs, policies and strategies accounting for anticipated impacts on community infrastructure, economy, health, safety and welfare.
For information and resources on climate mitigation, please visit our Climate Change Mitigation page.
EXECUTIVE ORDERS
The president issued executive orders addressing national climate change adaptation actions. Some of these call for implementation through local governments.
EPA Climate Change Adaptation Resource Center. Online compendium of EPA climate adaptation resources. Provides links to financing resources, technical training, case studies and state programs. Includes a regionally-tailored search tool so users can find the resources most relevant to their locality.
EPA Library for Climate Change Adaptation. Repository of EPA publications on climate adaptation. Organized to include resources related to air quality, water management, emergency response, public health and adaptation planning.
EPA Local Government Climate Adaptation Training. Online, self-paced module discussing the basics of climate change and vulnerabilities unique to local governments. Provides strategies and resources for addressing these impacts through drought, fire and flood management planning.
Other Federal Agencies/Programs
Center for Disease Control (CDC) Climate and Health Program. Agency program focused on helping state, tribal and local government health departments identify and prepare for climate-related health impacts in their communities. Provides grants, training and guidance materials for capacity-building.
Building Resilience Against Climate Effects (BRACE) Framework. Five-step process that allows public health officials to assess climate-related vulnerabilities and develop strategies and programs to help communities prepare for climate-related health impacts. Focuses on incorporating short- and long-term climate projections into public health planning.
Federal Emergency Management Agency (FEMA) Climate Portal. Compilation of online tools, databases and guidance documents to increase knowledge and capacity for climate-sensitive disaster preparedness and emergency management.
U.S. Army Corps of Engineers (USACE) Climate Preparedness and Resilience Program. Summary of USACE climate adaptation strategy with links to reports and publications from USACE adaptation-focused projects and assessments.
Organizations/Non-Government Programs
Georgetown Climate Center. An initiative of Georgetown Law School dedicated to creating and accumulating resources for local, state and federal climate action. Includes links to climate change databases, guidance documents, policy briefs and toolkits for both mitigation and adaptation.
Adaptation Clearinghouse. Repository of adaptation focused resources for policymakers. Content focal areas include water, coastal, transportation, infrastructure and public health sectors, concentrating on adaptation planning, policies, laws and governance.
International Council for Local Environmental Initiatives (ICLEI). Global network of local governments and related stakeholders. Provides publications, webinars, toolkits and other guidance documents focused on local climate action. Offers member cities opportunities for peer-to-peer learning exchange.
EPA Creating Resilient Water Utilities (CRWU). EPA initiative to provide drinking water, wastewater and stormwater utilities with technical training, resources, assessment tools, case studies and historical and projection data to help improve the water sector's climate resilience.
EPA Climate Adaptation Tools. Repository of online tools to help with adaptation efforts related to air quality, water management, waste management, emergency response and public health.
Union of Concerned Scientists (UCS) Killer Heat Interactive Tool. Interactive web tool to help local governments and communities make future projections for the incidence of extreme heat days in cities and counties across the U.S.
U.S. Climate Resilience Toolkit. Comprehensive online toolkit created by the federal government to provide cities with step-by-step guidance, comprehensive data, regionally-tailored advice and case studies to improve America's collective climate resilience.
Changing Land Use and Building Codes and Policies to Prepare for Climate Change. EPA guidance document providing strategies for overcoming common barriers to adaptation planning and discussion of local government actions for adaptation to flooding, extreme precipitation, sea level rise, extreme heat, droughts and wildfires.
Floodplain Buyouts: An Action Guide for Local Governments on How to Maximize Community Benefits, Habitat Connectivity and Resilience. Offers practical recommendations for communities on how to optimize use and management of buyout properties to provide habitat and improve community resilience. Includes an action guide to help local governments maximize the benefits of their floodplain acquisition programs. (Environmental Law Institute)
Killer Heat. UCS report including city-level data for projected increases in extreme heat across the U.S. Includes discussion of key adaptation measures including investment in heat-smart infrastructure and climate-smart power systems.
National Climate Assessment. Interactive online publication assessing the science of climate change and highlighting its importance to the U.S. Provides regional climate outlooks and a comprehensive review of important actions for American climate adaptation.
Resilient Cities, Thriving Cities: The Evolution of Urban Resilience. ICLEI publication tracing the evolution of urban resilience over the last decade. Explores a variety of resilience approaches including nature-based solutions and includes successful examples from around the world.
Status of Tribes and Climate Change (STACC) Report. Institute for Tribal Environmental Professionals (ITEP) report on how Indigenous peoples across the U.S. are impacted by climate change and the innovative solutions they are implementing. Provides holistic, in-depth review of the unique experiences of and threats to Tribes, reviews resilience strategies spanning environmental media (air, water, soil, ecosystems and more), health and wellbeing, energy, economic development, cultural resources, emergency management and relocation; and provides recommendations for decision-makers and others supporting Tribal efforts.
Toward Climate Resilience. UCS report detailing a framework of 15 key principles to help decision-makers prioritize investments in climate adaptation efforts, emphasizing science, sustainability, social equity and financial feasibility.
Cool Cities Podcast. Podcast episode featuring a climate scientist, a legal expert and a local elected official's discussion on local governments' use of air conditioning mandates to address extreme heat, along with this strategy's associated advantages, disadvantages and alternatives. (Environmental Law Institute)
Cool Cities Webinar. An expert panel of municipal officials, public health experts and legal scholars discuss innovative strategies localities can take to address the increasing temperatures and more frequent heat waves associated with climate change. (Environmental Law Institute)
For more information on financing for climate adaptation and resilience, visit our Financing page.